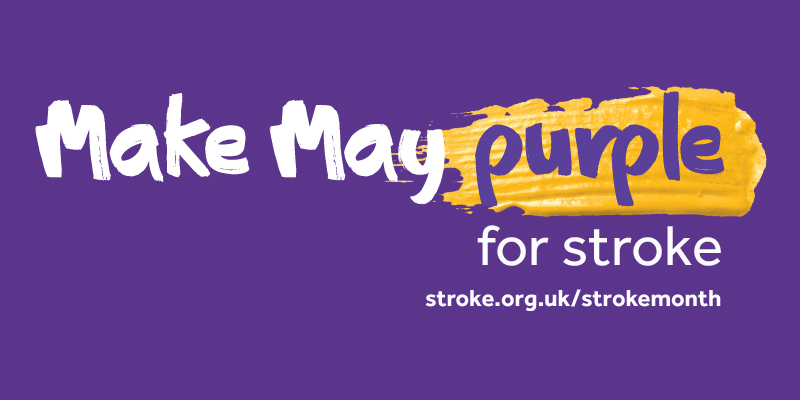 People affected by stroke across Europe shared their amazing stories to help us create the first online learning platform for stroke advocacy. In return, we want to do what we can to support them. That's why, on May 25th, we're turning everything purple for stroke.
We've heard from a super-fit athlete who suddenly fell ill; an amazing human-rights lawyer who survived 14 strokes; and even a remarkable teacher who went on to write children's books, despite her challenges following stroke. 
These are just a few of the incredible individuals that have collaborated with us on our recent work for The Stroke Alliance for Europe (SAFE). It's their sheer determination that has helped them fight for the rights of stroke survivors, setting up their own Stroke Support Organisations to campaign for better prevention, treatment, rehabilitation and long-term care. 
Talking to stroke survivors, and understanding their challenges, really made us want to get involved in this year's #MakeMayPurple campaign. It's the Stroke Association's annual awareness month which invites people to show their support for people affected by stroke. 
To take part, you wear purple at work, school or outside in your local community and raise a few pounds. But we wanted to take it one step further... 
The Foundry fun committee has already been hard at work getting suggestions ready for our purple playlist, including such classics as Purple Rain, Purple Stain, Purple Heather and even Purple Cow (by Doris Day apparently!). 
While the team has been fully debriefed on sourcing foods for our purple picnic and wearing something suitably pomegranate, plum or puce. Even our resident four-legged friends, Lola and Bow will be getting into the spirit of things.  
Most importantly, we'll hopefully raise lots of purple pounds to support stroke survivors as we'll all be donating on the day through the Stroke Association's quiz and games. If you have any ideas how we can make this day any more purple, we'd love to hear them. Tweet us with #FoundryFolk4Stroke.