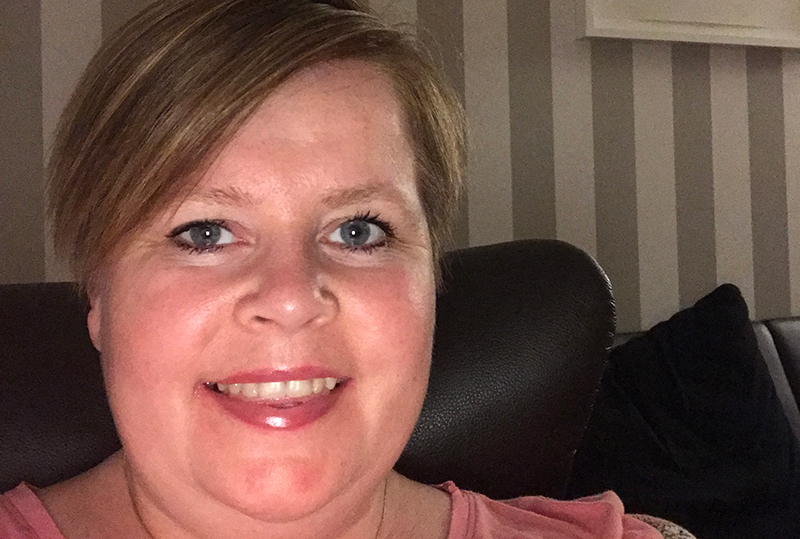 Grethe Lunde was just 21 when she suffered a devastating stroke that inspired her to become a founder of her local Stroke Support Organisation (SSO).
"My life before stroke was really nice. I was working full time in an offshore-related company, as a project coordinator. I lived with my partner at the time just outside my hometown, Stavanger in Norway. I loved to ride my bicycle in my free time. I used to swim, and I also played football, handball and volleyball. I was active!"
Then, the day before her 22nd birthday, the unthinkable happened. What doctors initially passed off as a migraine was actually a lot more serious.
"Just after arriving at work, I got a really bad headache and, 20 minutes after I logged on, I left for home again. I went to the ER in my local hospital and several doctors all gave me the migraine diagnosis. They wouldn't listen and I went home with a bag full of medicine. I felt really sick and threw up, between consciousness, for a day-and-half before my parents drove me to hospital."
Grethe was put into an induced coma to enable doctors to carry out multiple tests, including MRI imaging. The diagnosis was a severe sinus venous thrombosis, which left her paralysed. With intensive physiotherapy and a lot of support from colleagues, she returned to her previous role and managed to work for 10 years, until pain took over again. But what stopped her working, helped her to start an important new venture.
"I started doing some volunteer work, among a group of young stroke survivors in my hometown and its surroundings. I helped to start a local branch of an existing Stroke Support Organisation and, after a few years, I became one of the founders of a new one. I was on their board for many years."
Despite still suffering a lot of pain, Grethe continues to campaign for a better life for stroke survivors and their relatives in Norway and Europe, by serving as a valued member of Stroke Alliance for Europe (SAFE) Board. Grethe has also been involved in the Peer Review and User Acceptance Testing of SSOFT (The Stroke Support Organisation Faculty Tool), that the Foundry Healthcare have recently developed for SAFE; to ensure that the voice of the stroke survivor is not lost, and it can be of use to them and their families.
Without the help of stroke survivors like Grethe, the creation of this online learning tool wouldn't have been possible. It has been designed to help anyone set up their own Stroke Support Organisation and campaign for better prevention, diagnosis, treatment, rehabilitation and long-term management of stroke.
If you'd like to show your support for stroke, help us to #MakeMayPurple by wearing purple to work and raising awareness during the month of May.