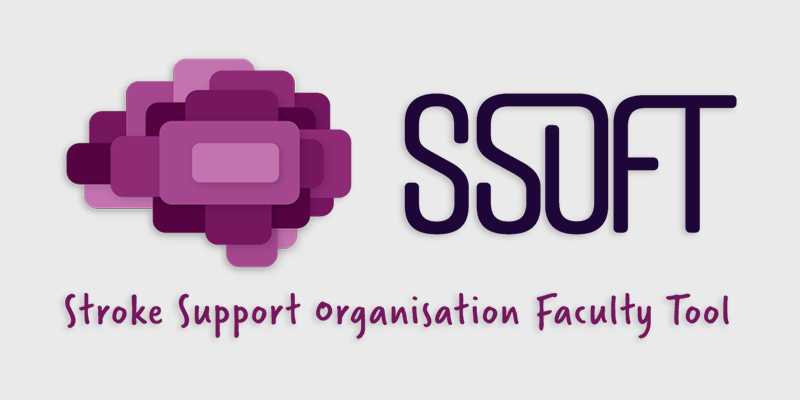 Following a successful pitch at the end of last year, we were tasked with developing an online advocacy tool for SAFE (The Stroke Alliance for Europe). After several months of designing, building and tweaking, we're pleased to announce the first module is now live!   
We love getting involved in projects that make a difference to people's lives and this project is a perfect example. The Stroke Support Organisation Faculty Tool (or SSOFT), is the first programme of its kind designed to support European Stroke Support Organisations (SSOs) as they advocate for improved stroke care in their countries.  
There are hundreds of these patient support groups throughout Europe run by a combination of stroke survivors, healthcare professionals and carers. Their goal is to drive stroke prevention up the political agenda and lower the incidence of stroke through education.  
Written alongside SAFE's Sarah Belson and Joe Korner, the new SSOFT tool shares information on advocating for stroke over a series of six modules, covering everything from setting up and registering an SSO to running campaigns.  
Our development process was purposefully designed to keep its future users, especially stroke survivors, at the centre of the development, and they have been involved throughout the journey. As English isn't the first language for many users, terminology has deliberately been kept simple and UX considerations has been made to ensure the tool is intuitive to use, with user-friendly text and illustrations. Activities throughout the modules have been designed to help the user to test their knowledge, while a workbook is available for additional information.  
The first module is now up and running and we'll be releasing module 2 at the end of May. Anna Scott, Head of Healthcare at The Foundry, says "Many of us in the team have family or friends affected by stroke and we all feel very privileged to be working on such an important topic. Anything that we can do to help advocate stroke prevention is extremely worthwhile and we're looking forward to hearing about people's experience of using the tool".  
You can explore SSOFT for yourself at http://www.ssoft.info