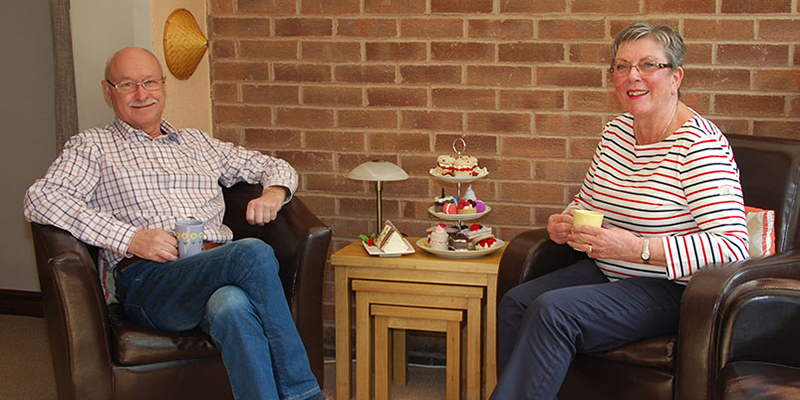 These days, we all sadly know someone who has been affected by cancer. Breast and Lung Cancer are both widely covered by the media. So it might be surprising to learn that Bowel Cancer is actually the fourth most common cancer in the UK, with over 40,000 new cases every year.
As part of our work with Salts Healthcare, we've been able to raise awareness of Bowel Cancer by sharing the stories of inspirational ostomists, like Maggie. Here's her story.
Diagnosed with bowel cancer in 2005, Maggie had a stoma formed, before nine months of chemotherapy. Just before the end of the treatment, she was given the opportunity to have a reversal – and so, in 2007, she went under the knife again. But after ten days, she started to feel unwell.
She was taken into hospital with a perforated bowel and septicaemia. The reversal operation had gone wrong; the bowel had ruptured. She was put on life support for five days and spent two weeks in intensive care.

Maggie's Stoma Care Nurse was Kate Howlett, who is now a Senior Nursing Manager at Salts Healthcare. Maggie recalls saying to Kate: "What do I do now?" She said: "I couldn't walk, I was the youngest person in the ward with a Zimmer frame… at 61!"
While on the road to recovery, Maggie had to learn to walk again, but breaking her hip slowed the healing process down again and the stoma was re-sited. After this, life got much better. Normality was getting closer.

In 2010, Maggie took part in the Swimathon for Marie Curie. She said: "I have swum all my life, and this felt great. I swam non-stop for 1.5km and raised over £500." Maggie is one of thousands of people being diagnosed and living with Bowel Cancer every year. Hopefully, sharing her incredible story and the help she's received from Salts Healthcare will give hope to other people faced with this life-changing illness.